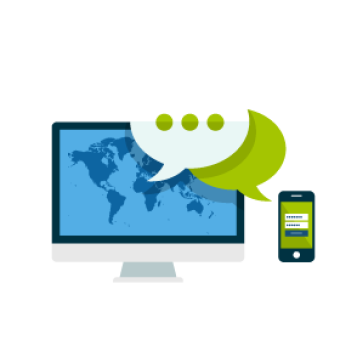 Social Media Marketing Services
An effective integration of social media into your online marketing is key to maintaining your social presence and engaging with your target audience.
Our team has the expertise necessary to properly integrate your brand with the world of social media. We can help you identify your objectives and target audience, develop engaging content that is easily shareable among your prospective consumers. Most important we make sure all your social media content works with the rest of your online presence.
GGG Marketing hand tailors Social Media Marketing for it's clients in a way that harnesses the full potential of this very engaging and lucrative form of marketing. We make sure our strategies work for your brand and really connect with your target audience. Through video distributions, blogger interaction, regular content generation, and other services we make it our aim to find new customers and increase the profitability of your brand.
Our expertise with these platforms enables you to connect with your audience and share crucial information the will lead to an increased awareness of your companies products or services. The number of views, shares, likes, comments, and re-tweets reflect how well you are doing on social media platforms like Facebook, Twitter, Pinterest, and others like Google+ and LinkedIn.
Brand Monitoring
We can help your business monitor and boost your reputation so more consumers will interact with your brand.
Social Media Contests
Utilizing social media platforms like Twitter, Facebook, and/or Pinterest can increase traffic to your website in a very short period of time. Our specialists can help you choose which platforms will be most successful for you.
Social Media Management
Our driven team of social media gurus can even manage your online accounts and engage with potential consumers for you.
Setup & Custom Profile Design
We customize and design your profiles on Social Media platforms with a quality and beauty that puts emphasis on your brand and captures the attention of your audience.
"We've looked at a lot of SEO solutions but these guys were always the clear favorite. They have the right strategy and they've been awesome to work with." Irene Warner
CEO & Founder
"We have a constant flow of new leads thanks to this amazing SEO company. They gave us all the tools to convert leads into customers." Jeffery Polk
CEO & Founder
"This incredible team managed to not only get us top positions on Google for all of our top keywords, but they kept us there, as well! I would highly recommend this company to anyone." Gabriel Townsend
Quality Realty Service
Share your vision with us! We'll take it from here...
We're ready to take on the challenge! Let us help you harness the power Social Media has to take your brand's online publicity to the next level.