Does Your Business Need More Customers?
Our Proven SEO Strategies Will Help Your Business Dominate The Competition By Taking Over The First Page Of Google!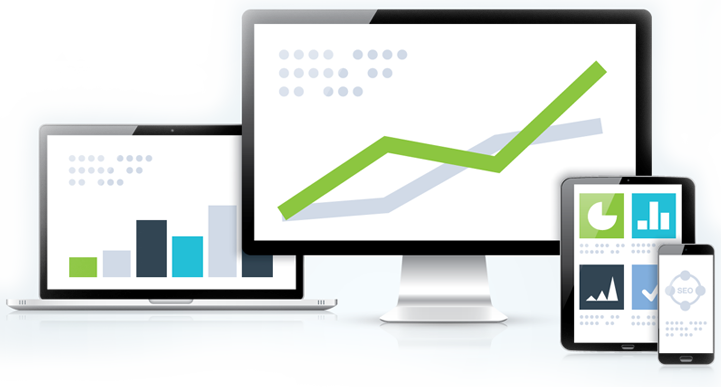 More Than Just A West Palm Beach Search Engine Optimization Agency
Hello, I'm Gary Guerrero, and I would be thrilled to help your business earn more revenue by optimizing your website to achieve a page one ranking on Google.
While searching for West Palm Beach SEO, you came across this page thanks to the capability of search engine optimization (SEO). West Palm Beach is a popular tourist destination in Florida. In turn, West Palm Beach SEO Expert, has become a very hard keyword to rank in the southeast region of the United States. If I was able to rank this popular keyword, just envision the things I could do for your business.
With that being said, I am happy to announce that we are the most talented SEO Agency you can find. We have always taken pride in the fact that we are more than a search engine optimization firm. Rather, we prefer to refer to ourselves as a search engine marketing firm.
Please allow us to show you why we are the number one West Palm Beach SEO firm by sharing the same practices that have helped us grow hundreds of other businesses.
Begin by completing our application to gain access to a free 45 to 60 minute consultation. As part of the consultation, we will come up with a gameplan to help your website earn revenue and solidify a position on the Internet. We are one of only a few search engine marketing firms that can guarantee your website will have page-one result on Google, or we will return your money. Why not make the first step? Contact us today to get more information on how we can help your business grow. We look forward to working with you soon.
Why SEO matters for my business?
Search engine optimization (SEO) is one of the main factors that affects how your website ranks on search engines. Lacking visibility on Google will end up costing your company money by driving potential customers to your competitors.
A well optimized website will have high rankings in the leading search engines such as Yahoo, Google, and Bing. Once your site has been optimized correctly, you will see an increase in the popularity of your content and products which will translate into more money for your company. Working with a West Palm Beach SEO expert who understands the business can be essential to your website's success. Since understanding the algorithms search engines use to rank websites can be complicated, working with an SEO expert will also save you time. Once a talented SEO professional looks at the content of your website, he/she should be able to come up with a plan that fits the needs of your business.
Professional optimizers can use keyword research to harmonize your website's content. They also go beyond that to find other keywords that your competitors have used, and mold those keywords to the content of your site. When it's all said and done, you will have a website that stands out against your competitors.
Another key reason for hiring a successful West Palm Beach SEO expert is the helpful consultations. Working closely with an SEO agent, and having frequent consultations will help your agent understand your goals and the audience you are looking to reach.
With a solid idea of what you want to accomplish, your consultant can complete keyword marketing for your site. A site that is well optimized can increase traffic and bring more money to your business.
It is important to remember that your website represents your business on the Internet. A search engine optimization firm can help you guide more customers to your site.
Can I really afford to have my website optimized?
Cost is something that every business has to think about. Hiring an SEO expert can help your business get a greater return on investment. Why throw away thousands of dollars on banner advertisements when SEO can help you reach a more targeted audience? SEO allows you to connect with people who are actually searching for your business, instead of holding your breath and hoping someone comes across your ad. An experienced search engine marketing agency will know how to optimize your website and rank it in a short time frame. The expert can also provide you with more information on other ways you can monetize your site.
If are working on a tight budget, you should note that it may be possible to hire an SEO expert on a contract basis. Optimizing just one page at a time can help you lower the cost of marketing your site. It doesn't matter what size your business is, having your website optimized by a professional can help you surpass the competition.
Finding the right expert.
There are many places you can look when trying to find a search engine optimization professional. It can be done through word of mouth, or by accessing online platforms like review sites and message boards. Though these are all great places to start, further research may be necessary. Sadly, some people who advertise themselves as SEO professionals don't truly have the correct skill set to make your webpage successful. This research is important because working with an unskilled consultant can result in your website being penalized with low rankings in search engines.
With so many benefits to working with a West Palm Beach SEO expert, why not get started right away? Call us today, and let us show you how we can help your business reach new heights.
GGG Marketing | West Palm Beach Search Engine Optimization Expert
Stop Losing Business To Your Competition
Discover How We Can Help Your Business Grow Via The Internet
Or Call 1-800-560-3550 Now To Speak To A Marketing Specialist