We are a full-service creative digital marketing agency
We represent forward thinking companies and help them expand their reach through our effective SEO, content marketing, and paid advertising strategies. GGG Marketing has a proven track in increasing search engine rankings.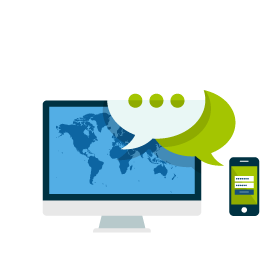 We pursue our business relationships through our persistence, transparency, mutual trust, and integrity with our customers, business partners, and our employees.
Our devoted team of marketing specialists consistently deliver exceptional results by combining intuitive ideas with our years of knowledge and experience. We can help you construct a life-long and purposeful relationship with your customers by utilizing social media to engage them in your brand.
We specialize in all aspects of online marketing including, digital, social media, and email marketing. We also focus on web exposure and search engine optimization, resulting in increased revenue and a larger customer base.
O U R G O A L
To be the most respected and best choice in digital marketing. We want to forever change how businesses like yours communicate online with your customers.
Devoted To Our Clients
Our work in creative digital marketing speaks for itself. We provide outstanding and expert service by targeting all the needs of our clients - those most highly valued and central to each specific brand and beyond to those we can anticipate through years of experience in the field. Our main objective and first priority is for our clients to succeed. And success is just what we help you to achieve through effective and results-driven marketing strategies and campaigns. Because we measure our success on the success of our clients.