Does Your Business Need More Customers?
Our Proven SEO Strategies Will Help Your Business Dominate The Competition By Taking Over The First Page Of Google!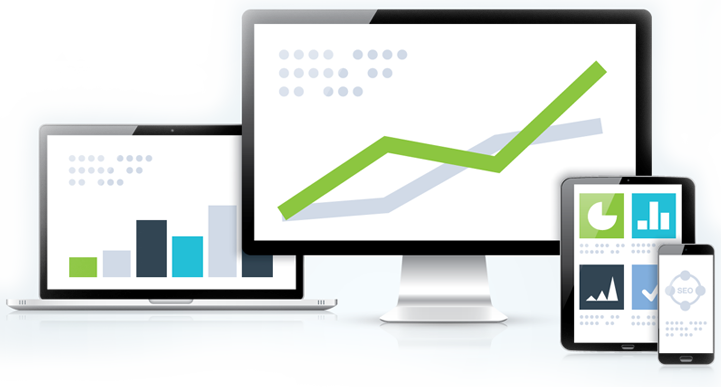 More Than Just Another Sarasota Search Engine Optimization Agency
Hello, I'm Gary Guerrero, and I would be delighted to help rank your company on the first page of Google so that you can create more traffic and revenue.
As a consumer looking for a Sarasota SEO agency, you found this page thanks to the power of search engine optimization (SEO). Sarasota, is one of the most well-known cities in the state of Florida. Therefore, Sarasota SEO Expert, is one of the most challenging keywords to rank in Florida. If I can rank such a difficult keyword, imagine the things I could do for your business.
With that being said, I can confidently say we are the best Sarasota SEO Agency you will find, period. We take pride in being more than a search engine optimization firm; we like to call ourselves a search engine marketing firm.
Please, let us share the same blueprint that we have used to assist numerous businesses attain online success and revenue. We are the #1 Sarasota SEO Firm, as well as one of the top firms in the country.
Please begin by completing our application and get a free consultation that will last 45 to 60 minutes. During this consultation, we will help plan your future revenue, and secure your site's positioning on the Internet for years to come. We are one of the only companies that will confidently guarantee a page-one search result on Google, or you will get your money back. What does your business really have to lose? Give us a call today and find out how we can work together to grow your business. We hope to work with you very soon.
Why Is SEO Important For My Business?
Search engine optimization (SEO) is one of the most critical factors in website ranking. Lack of visibility on Google may be costing your company money. By failing to utilize SEO, you're essentially handing money to the competition, and that's something no business wants to do.
Websites need to be correctly optimized in order to get the highest rankings in popular search engines like Yahoo, Bing and, Google. A website that has been properly optimized will lead to the popularity of your business, which will result in more revenue. Achieving the best optimization requires an SEO professional or a consultant who truly understands the steps of the process. There are innumerable benefits of hiring a Sarasota SEO expert to optimize and increase your company's Internet presence.
Since it can be challenging to understand some of the algorithms search engines, like Google, use to rank websites. Consulting with an SEO expert will surely save you lots of time. Talented optimizers only need to view your website's content. Once they have that information, they will be able to devise a plan that suits your needs.
Professional optimizers can coordinate the content on your website by thoroughly researching keywords and coming up with the keywords that fit your content. They can even go a step further and look for other keywords your competitors have used, and design them to complement your website. The end result will make your website more attractive, and help it stand out among the rest. The process of working with an SEO expert will allow you to focus your effort and energy on other areas of your business.
Another advantage to working with a trusted Sarasota SEO agency are the consultations, because working directly with an expert can help you attain the best results. Continual consultations are necessary in order for an SEO expert to understand your business and the audience you're aiming to reach.
By having a solid understanding of your target audience, your consultant can implement keyword marketing for your website. A correctly optimized website should bring a substantial amount of traffic to your page, which will then allow your company to make more money.
Keep in mind, your website your company's online marketing representative. You can have a wonderful website, but that means nothing if people are unable to find it. A search engine optimization expert teach you how to guide customers to your website.
Is Having an SEO Expert Cost Effective?
When you hire me as your Sarasota SEO expert, you are setting yourself up to receive greater return on investment. So many businesses throw away ridiculous amounts of money on online advertising with the hope someone clicks on a banner ad. With SEO, you are connecting with a specific audience that is actively searching for your business. You aren't just crossing your fingers and hoping someone happens to come across your ad. A true SEO expert will know the the best optimization solution for your website, and will also rank your site for a keyword in a small matter of time. This expert will also give you additional marketing information that will increase your website's monetization.
If you trying to stay within a certain budget, you can still make sure that your website is properly optimized. To save money, it may be a good idea to hire your SEO expert for a contracted project or amount of time. Instead of having all the pages on your website optimized at the same time, you can optimize one (or a few) pages at a time. Taking this approach will help you decrease the costs of marketing your company's website. The size of your business doesn't matter, having a professionally optimized website will help your company stand apart against the online market competition.
Finding The Best SEO Expert
As you can guess, there are numerous ways to find a search engine optimization professional. You may find someone through word of mouth referrals, or from various Internet platforms. While these are all excellent resources, it is still important to do further research. It is necessary to look up prior experience and review some of the sites the search engine marketing agency has already ranked. This will help you learn more about the person you may be entrusting your business with.
Although there are lots of people who market themselves as SEO professionals, they may not actually have the expertise required to properly rank your site. It is important to know that, non-experts can actually hurt your website. By performing practices that are not up to industry standards, your website could become unsearchable in popular search engines such as Google.
These are just a few of the many wonderful benefits of hiring a Sarasota SEO expert to work with your company. If you're ready to increase your your business' online traffic, please contact our search engine marketing firm today, so we can work on helping you get the recognition you deserve.
Gary Guerrero | Sarasota SEO Expert
Stop Losing Business To Your Competition
Discover How We Can Help Your Business Grow Via The Internet
Or Call 1-800-560-3550 Now To Speak To A Marketing Specialist