Does Your Business Need More Customers?
Our Proven SEO Strategies Will Help Your Business Dominate The Competition By Taking Over The First Page Of Google!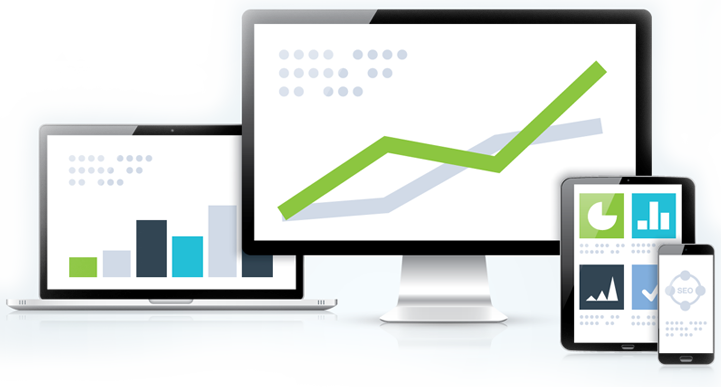 More Than Just Another Fort Lauderdale Search Engine Optimization Agency
Hello, I'm Gary Guerrero, and I'm thrilled to help your business generate more traffic and revenue by ranking on the first page of Google.
When searching the term Fort Lauderdale SEO, you came across this page thanks to search engine optimization (SEO). Fort Lauderdale is one of the most popular vacation spots in Florida, which in turn has made Fort Lauderdale SEO Expert a difficult keyword to rank. If I could rank this very popular keyword, think about what I could do for your website.
Furthermore, I am happy to say that we are the most capable Fort Lauderdale SEO Agency you can find. We hold ourselves to a higher standard, and pride ourselves on being much more yet another search engine optimization firm. On the contrary, we view ourselves as a top notch search engine marketing firm.
Please let us show you why we are the top Fort Lauderdale SEO firm by working with you to achieve online success.
Get started by completing our online application to get a free 45 to 60 minute consultation. During this call, we can create a plan to help your website earn more money and establish a firm place on the Internet. As one of the only companies who can guarantee a page one result on Google, we will refund your money if we are unsuccessful. Why not get started today? Give us a call to learn how we can help grow your business. We are excited to hear from you soon.
Why Does SEO Matter?
Search engine optimization (SEO) is one of the keys factors in how well a website ranks on search engines. If your website is not visible on Google, your business is losing money. That's something no business can afford.
To attain high rankings on Google, Bing and Yahoo, a website must be properly optimized. Once a site has been well optimized, it will lead to the popularity of your content and products. Working with a Fort Lauderdale SEO expert will grow your online presence and ensure that your website is correctly optimized.
On top of that, a search engine optimization expert can save you lots of time. It can be hard to understand the algorithms search engines use for website ranking, but an SEO professional can help you get familiar with the process. An expert only needs to see the content of your website to begin working on a solution that fits your needs.
How Will SEO Benefit My Business?
Professional optimizers can make the most out of your website's content by doing thorough keyword research to come up with the keywords that work best with your page. Going a step further, they can even find keywords that are being used by your competitors and tailor them to blend with your content. In the end, your website will be more appealing, and will stand out above the competition. This allows you to spend your time focusing on other aspects of your business.
Another reason to hire a Fort Lauderdale SEO expert is access to regular consultations. Working closely with an expert will give you the greatest results. Frequent consultations allow your consultant to to understand your business and your goals.
With knowledge about your target audience, a consultant can then implement keyword marketing for your site. Once your site has been optimized you should see an increase in both traffic and revenue.
Remember, your business' site is how you are represented online. A search engine optimization expert can assist customers in finding your website. After all, what good is a website if no one ever sees it.
SEO Sounds Great, But Is It Cost Effective?
As a business owner, you know the importance of spending wisely. Well, by hiring a Fort Lauderdale SEO expert, you can ultimately receive a greater return on investment. There are countless business out there who throw away money on online advertising just hoping that someone will click on a banner ad. With SEO you can be certain that you are reaching your desired audience instead of just waiting to see if someone stumbles across your ad.
An experienced search engine marketing agency will know the the best way to optimize your website , and will make sure that your site ranks for a keyword in a short period of time. An SEO expert can also give you some added marketing information that can help you continue to increase revenue.
If you are trying to stay within a certain budget, you should consider hiring an SEO expert to work on a contract basis. This will give you the chance to optimize one page at a time instead of having the entire site done at once. Ultimately, this can help you save money while marketing your website. All in all, it doesn't matter how small your business may be, a professionally optimized website will help you surpass the competition.
How To Find An Expert
The good news is there are lots of ways to find an SEO expert. You may hire someone through a referral, or by searching online. But while these can all be good resources, it nevers hurts to do some additional research. Be sure to look at other projects and websites an SEO business has worked on before making a final decision. Since there are many SEO agents out there who falsely claim to be experts, knowing the agent's background will give you a clearer idea of who you might be working with. This is very important because, working with a non-expert can actually hurt your website's ranking and result in the site becoming unsearchable in Google and other search engines.
With all of the benefits to hiring a Fort Lauderdale SEO expert to work with your business, make the right decision and call our search engine marketing firm today!
GGG Marketing - Fort Lauderdale SEO
Stop Losing Business To Your Competition
Discover How We Can Help Your Business Grow Via The Internet
Or Call 1-800-560-3550 Now To Speak To A Marketing Specialist