Does Your Business Need More Customers?
Our Proven SEO Strategies Will Help Your Business Dominate The Competition By Taking Over The First Page Of Google!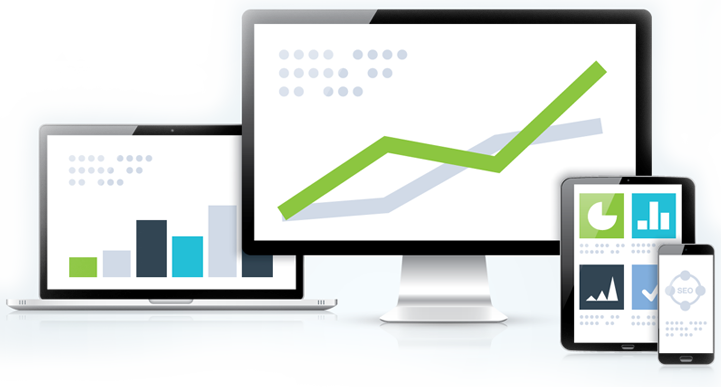 More Than Just Another Tampa Search Engine Optimization Agency
Hello, I'm Gary Guerrero, and I would be pleased to help your website rank on the first page of Google so your business can earn more revenue by generating higher Internet traffic.
While looking for a Tampa SEO professional, the power of search engine optimization (SEO) led you to this page. The Tampa Bay area is one of the most populated areas in the Sunshine State. For that reason, Tampa SEO Expert, is a very difficult keyword to rank. If I can rank this popular keyword, just think of the things I could do for you and your business.
I am very proud to say that we are the best Tampa SEO Agency you will find. We take pride in being able to call ourselves more than just a search engine optimization firm. Instead, we see ourselves as a search engine marketing firm.
If you allow us to share our blueprint with you, we can help your website join the list of businesses we've worked with to achieve online success. Not only are we the #1 Tampa SEO Firm, we are also one of the top search engine marketing firms in America.
To make the first step in helping your website become more successful, please fill out our application to get a free 45-60 minute consultation. During this time, we will come up with a plan for your site to earn revenue and secure a place online for years to come. We are one of the few companies who can guarantee your website will have a page-one result on Google, or your money back. Do you really have anything to lose? If you're ready to take your website to the next level, give us a call today. We look forward to working with you and sincerely hope to hear from you soon.
Do I Really Need SEO?
The simple answer to this question is yes. Search engine optimization (SEO) is undoubtedly of the biggest factors when it comes to a website's ranking. Not being visible on Google and other major search engines can cost your company a lot of money. Without a well ranking website, you're actually putting money in your competitor's pockets. That's something even the biggest businesses can't afford to do.
Websites must be perfectly optimized in order to gain higher rankings in popular search engines like Yahoo, Google, and Bing. A site that has been properly optimized will get more traffic, which in turn means more revenue to your business. This level of optimization requires an SEO professional or consultant who is well versed in how the process works. There are a large number of benefits in hiring a Tampa SEO expert to make the most of your company's Internet presence.
Since it can be difficult to the algorithms search engines uses to rank websites, working directly with an SEO expert can alleviate stress and save you time. Experts in the field can come up with a solution that fits your needs simply by reviewing your website.
A search engine marketing agency can synchronize your website's content through in-depth keyword research. They may even go a step further to find other keywords that your competitors are using, and design them to fit with the content of your website. This will save you time and allow you to give your attention to the things that matter most. The final product will be a more appealing website that shines above the competition.
Another bonus to hiring an experienced Tampa SEO expert is the thorough consultations. Regular discussions allow a consultant to gain a better understanding your business and the audience you would like to reach. Once your SEO agency knows your target audience, they can perform keyword marketing for your site. A correctly optimized website will bring an increased amount of traffic to your page which will then result revenue for your business.
Don't forget, your website is the online representative for your business, and working with search engine optimization expert can help guide customers to your website. You've spent a lot of time making your website look good, now it's important that people be able to see it.
What About The Cost Of SEO?
Hiring a Tampa SEO expert can essentially pay for itself. By working with a professional you will receive a greater return on investment, unlike the many businesses that throw away thousands of dollars on online ads. By taking advantage of SEO, you can reach a selected audience that is intentionally searching for your website.
This is a much better strategy than just hoping someone comes across your ad. A knowledgeable SEO professional will know the the best way to optimize your website, and will be able to rank your site for a keyword very quickly. The expert can save you more time and money by giving you further marketing information on how to monetize your website.
If you are on a budget, there are still options available to you, such as asking your SEO expert to work on a contract basis. This means that instead of optimizing your entire site at one time, you can optimize different pages as you feel the need. This can lower the overall cost of improving your website's marketing. No matter which route you decide to take, remember that having your website professionally optimized is the key to standing out among the competition.
Where Do I Find An SEO Expert
There are quite a few ways to find a search engine optimization professional. You may find someone through referrals from your friends and colleagues, or from Internet outlets like message boards and review sites. These can be great options, however, don't stop there. Even after you find someone, you may find it helpful to do a little more investigating. Looking up background information on your SEO expert can give you a good idea of who you could potentially be working with.
The sad truth is there are many people who advertise themselves SEO gurus, but don't necessarily have experience needed to rank your site. In fact, dealing with a non-expert can have negative consequences for your website. Using incorrect practices can result in your website being penalized by Google - leading to low or non-existent rankings.
There are countless positives that come along with hiring a Tampa SEO expert to help optimize your website. Please give us a call today, so we can begin discussing how to help your business reach new heights.

100 N Ashley Dr, Suite 600
Tampa, FL 33602
(727) 388-5295
Stop Losing Business To Your Competition
Discover How We Can Help Your Business Grow Via The Internet
Or Call 1-800-560-3550 Now To Speak To A Marketing Specialist