Web Design and Development
Our cutting edge website design services include:
Responsive and user friendly websites
Full scale engaging E-commerce websites
Internet based apps
Mobile apps and social media apps
What Sets Us Apart
What sets us apart from our competition?
Our first priority is your satisfaction and your business' continued success and we always aim for repeat customers by keeping our priorities in line. Our company is based in Sarasota, Florida and employs the best in the industry when it comes to professionalism, integrity, technical skills and creativity. Our one stop shop for responsive web design, development, and creative marketing helps guide you from start to finish.
Each of our customers is treated with the utmost respect and our team gives each of our clients personal attention which ensures their vision is fully carried out. Our local Sarasota market knowledge ensures that we are experts in our community. We are working on your timetable and since we are familiar with the local customer's needs, we can ensure your site or product delivers them.
Web Design and Development Solutions for Sarasota, Florida
Our Sarasota web design company provide full digital solutions for your marketing goals, budget parameters and business' needs. By staying on top of the the latest in web development techniques, we know how to best insert all of these facets into your custom made website. Each of our sites connects your page with local customers which increase your profits and increase your online exposure.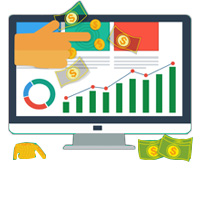 E-Commerce Website Design
Our sites focus on driving up sales, promoting brand awareness and by doing this we are able to put your brand in front of more customers which increases their likelihood to purchase your goods or services.
Our Sarasota E-commerce solutions include creating, developing, designing and facilitating the entire site including choosing creative layouts, image placement and using tools that engage customers and encourage them to purchase from our business
Bringing you the greatest return on your investment is our goal for E-commerce sites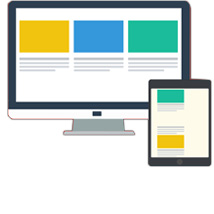 Customized Website Design
Let us create a custom creative design for you. Be it working with a basic site and revamping it or starting from the beginning.
By knowing our local Sarasota target customers, we can create user friendly designs that are based on the customer's wants.
We use all of the cutting edge technology and tools and combine that with creativity to design the most appealing, functioning, cost effective site possible
Focused on Results
Your beautiful Sarasota website will attract and captivate local customers and our marketing strategies will drive these customers to your site, thus increasing sales and profits. Let us help you make the best first impression possible!
Our talented staff can help you with graphic design, logos and unique company branding techniques. Some of our other services include mobile app development, intranet and extranet platforms, tablet app development, portals and Facebook integration. Leverage our talented staff to set you apart of the competition by utilizing our marketing services and Sarasota SEO strategies which will get your business the long lasting search engine results it deserves.
Our pay per click marketing services are a time and money saver and produce great results by targeting active, ready to purchase online customers. Regardless of the size of your project, we will take it on and make it fabulous.
Contact Us Today For A Free 15 Minute Consultation!

1990 Main St #750
Sarasota, FL 34236
(941) 203-3532