Web Design and Development
Our cutting edge web design services include:
Responsive and user friendly websites
Full scale engaging E-commerce websites
Internet based apps
Mobile apps and social media apps
What Sets Us Apart
What sets us apart from our competition?
We know the market and what the consumers want so we can recommend them for your web solutions. We pride ourselves on our work ethics, integrity, transparency and attention to detail and these are all seen in our successful products and services. Our Delray Beach Florida agency is really a one stop shop for your web design, development and marketing needs. We offer the convenience of all of these services being offered in one place.
Our focus is on your bottom line. Results are what matter to your business, so they are what matter to us. We are timely and responsive and make sure the correct solutions are chosen to meet your specifications. Our staff are tech savvy and creative and have industry knowledge of all of the solutions that we implement into our sites, apps and campaigns.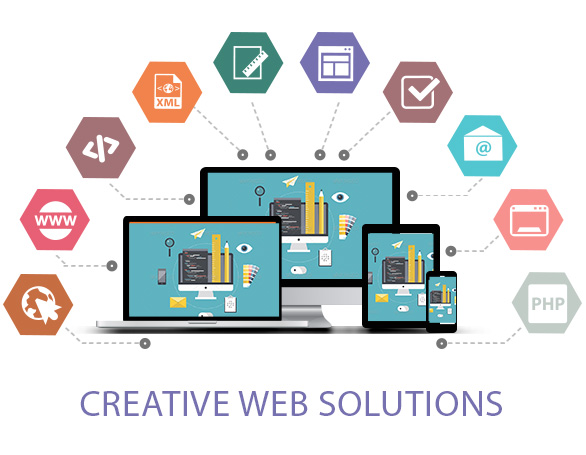 Web Design and Development Solutions
We love what we do, so we are constantly researching the latest trends and products so we are the best in the industry. We are then able to implement them into the web development and web design solutions we come up with. We create one of kind designs which are aimed at attracting your local customers. Our solutions work no matter how simple or complex the project is.
E-Commerce Website Design
Our E-commerce sites have one main goal in mind and that is to make the selling process as user friendly and easy as possible. By focusing on this, we incorporate certain sales techniques to support your goals.
Your customized E-commerce web design is unique, thought out, visually interesting, easy to navigate and centered around whatever you are selling
Reporting and analytics help us stay on top of what is working and what isn't so we can ensure a high return on investment for your business.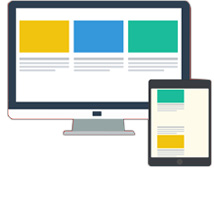 Customized Website Design
When we say custom, we mean it. No cookie cutter sites or generic designs here.
Our approach is not one size fits all and we use integrated solutions, appealing design layouts and data migration to achieve your goals.
Based on our expertise, we advise you on what solutions will work best for your industry.
Since we are locally based, we know what the local market wants and we make sure to include those in our custom web design.
Focused on Results
Our business concept is results driven and the results that matter the most are the ones that come from your business using our products and services. We lay the foundation of a project from start to finish and then we implement all of the services that will bring it to the next level.
We offer logo creation, graphic design services and branding materials.  Programming techniques, extranets and intranets, plus mobile and tablet app development and Facebook integration services.  Strategic marketing and email campaigns that target your intended customers.
Delray Beach SEO strategies which bring your business near the top of the popular search engines and keeps it there.  Cost effective Delray Beach PPC Marketing Services that reach actively shopping customers online.  Our customers satisfaction drives everything that we do.
Contact Us Today For A Free 15 Minute Consultation!

1615 S Congress Ave #103
Delray Beach, FL 33445
(561) 279-6469