Web Development Solutions
Our cutting edge website design services include:
Responsive and user friendly websites
Full scale engaging E-commerce websites
Internet based apps
Mobile apps and social media apps
What Sets Us Apart
What sets us apart from our competition?
Firstly, it's our integrity, transparency and our core values that govern our business through each transaction. We also focus on providing exemplary customer service regardless of the scope of the project or the budget. We pride ourselves in being a part of your local community. We are honored to be located in Miami, Florida and we know the local market and the local customer's needs and desires.
By staying on top of technology, industry changes and trends, we are able to provide you with state of the art products and services. We offer Miami web design, marketing services plus web development all at one location so our customers can easily reach us. We dedicate 100% of our time and effort to each project and the success of our solutions are a testament to this philosophy. We are results driven and make sure everything is a good fit.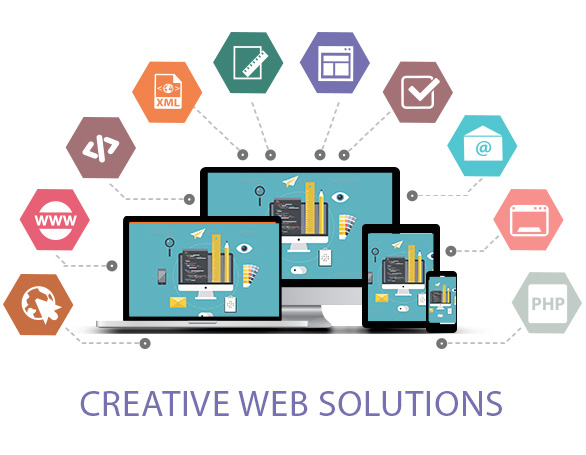 Web Design and Development Solutions
We create custom website designs and development solutions by listening to your goals, your budget, your brand's message and we then add up to date technology and make appealing designs, innovative content and user friendly development solutions which help your business achieve continued success.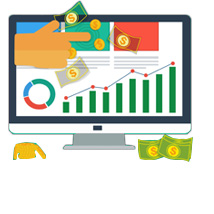 E-Commerce Website Design
The goal of a successful E-commerce web design solution is that it sells your products or services and that's what we focus on.
We are able to utilize analytics and reporting tools to make sure your website is properly performing and it lets us know if we need to change anything.
Your ROI is kept as high as possible by utilizing certain sales techniques and strategies into the design, such as up-selling and cross promoting items.
A custom Miami E-commerce design from us, gives you a product that is interesting, dynamic, easy to navigate and is focused on sales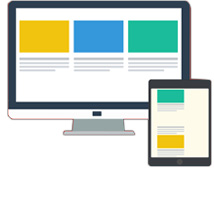 Customized Website Design
Customized web design is of the utmost importance in standing out among a sea of generic designs.
Our web designs are a representative of your business and to do that well we know that we must create unique content for your business. Customers can tell the difference.
Being in Miami, we are able to customize the web design based on the market developments, preferences and what works in that location and what doesn't.
Focused on Results
Our success is reached when you are satisfied with your business' results after utilizing our Miami web design, marketing and development services. Once we have set you up with a solid foundation, we add the integral marketing services which get you increased online exposure.
Our successful
SEO services in Miami
increase your online presence and keep you near the upper results of the major search engines so customers can easily frequent your site. We also deliver graphic design services including logos and branding which help your business stand out in a positive way. Our targeted email campaigns, as well as our online marketing services influence more of your intended customer base. We utilize mobile and tablet app development services, and programming techniques, plus extranets and intranets and Facebook integration services.
Miami PPC Marketing
Services, also known as (PPC) target online users and put your site only a click away from them. Your business' growth is our first priority!
Contact Us Today For A Free 15 Minute Consultation!

80 SW 8th St #2000
Miami, FL 33130
(305) 356-1018