Web Design and Development
Our cutting edge web design services include:
Responsive and user friendly websites
Full scale engaging E-commerce websites
Internet based apps
Mobile apps and social media apps
What Sets Us Apart
What sets us apart from our competition?
Our tech savvy, professional team is results driven, as well as client driven and this ensures your ideas are taken into consideration and our products and services are tailored to meet all of your needs. Exceeding your expectations drives us. We use our industry knowledge, creativity and passion to see each project through. By being timely, working with integrity and bringing enthusiasm to the table, we enjoy repeat business and satisfied clients whose businesses are thriving.
We pride ourselves on maintaining a full service agency that is transparent, trustworthy and values all of our clients. Our top of the line products and services and our high quality techniques, combined with our local Jacksonville Florida market knowledge set us apart from the competition. We are local experts, so every location that we serve, we have real knowledge of the area and its consumers which is critical when marketing to them.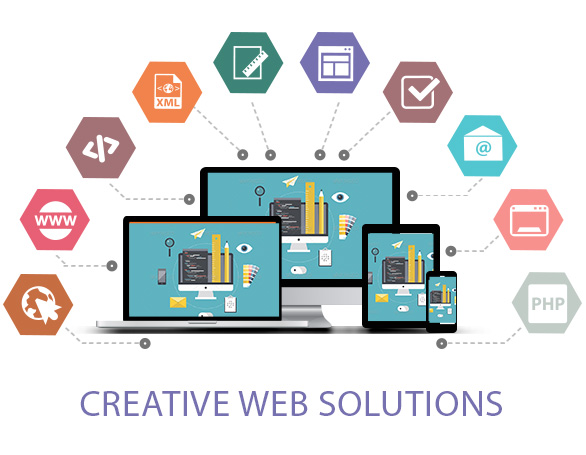 Web Design and Development Solutions
The main focus of our Jacksonville web design company is to clearly and concisely portray the message that your brand wants to convey. By attracting local customers to your site, your business grows and so do your profits. We work within your budget to come up with innovative creative designs. We are always abreast of the latest techniques and so we integrate them into the solutions we offer our clients. Online customers are drawn to our well designed sites and they become frequent visitors and end up referring other customers.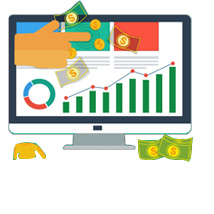 E-Commerce Website Design
We design our E-commerce sites with sales in mind. Our sites promote your brand and increase your online presence.
By providing customized Jacksonville E-commerce solutions we create interesting layouts, appealing design elements and most importantly sites that sell your services and/or products.
Our main focus is for your business to receive the highest ROI from your site which we accomplish by creating sales focused products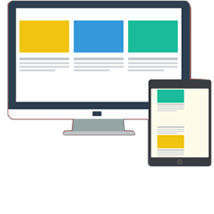 Customized Website Design
We take web design seriously and the passion shows in our work. Our cost effective sites are well designed using relevant design elements.
We make each site custom so it stands out and brings your vision to fruition.
You can use our team of hard working experts to design a site from the beginning or to improve on an existing concept.
Focused on Results
We focus on results and know that a well-executed process from start to finish gets us there. From coding, development, design, apps and more we also have services that make your site or app perform even better.
Graphic design services, as well as logos and branding materials. Facebook integration services, creating intranets and extranets, portals and, mobile and/or tablet app development programming techniques are also available. Reach your target consumers quicker by choosing our email campaigns and our direct marketing services. Our well known Jacksonville SEO strategies ensure that new customers can easily locate your site in the top of their search engine's results.
Our Jacksonville Pay Per Click Marketing services are an effective and money saving way to target local customers who are ready to purchase. Our prerogative is to consistently give the very best services and products to our valued clients
Contact Us Today For A Free 15 Minute Consultation!

50 N Laura St #2500
Jacksonville, FL 32202
(904) 437-4034